Application of Dot Trademark
Dot trademark, as the only trademark associated with the internet brand, brings high level of original brand value. Using simplified Chinese as the domain name,this breaks the regional restrictions and owns double verification, to ensure the consistency of trademark in both online and offline. This benefits to brand promotion and avoid monetary losses suffering from fake products.
More than 25,000 registered domain of dot trademark has attained upon 5 years since the release of dot trademark, and ranks within 100 out of all 1,200 gLTDs. Dot trademark has gained high acceptance among corporations including Google、Microsoft、Amazon、Starbucks, Ocean Park etc.
Advantages of Dot Trademark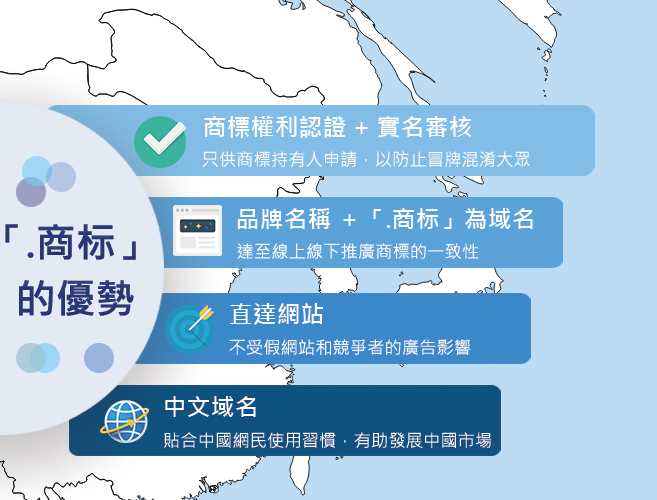 Knowledge about Dot Trademark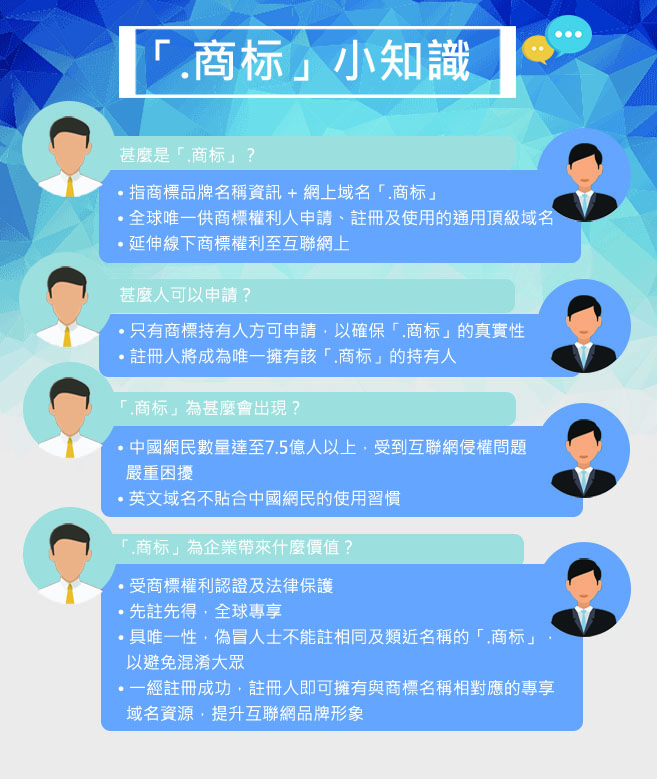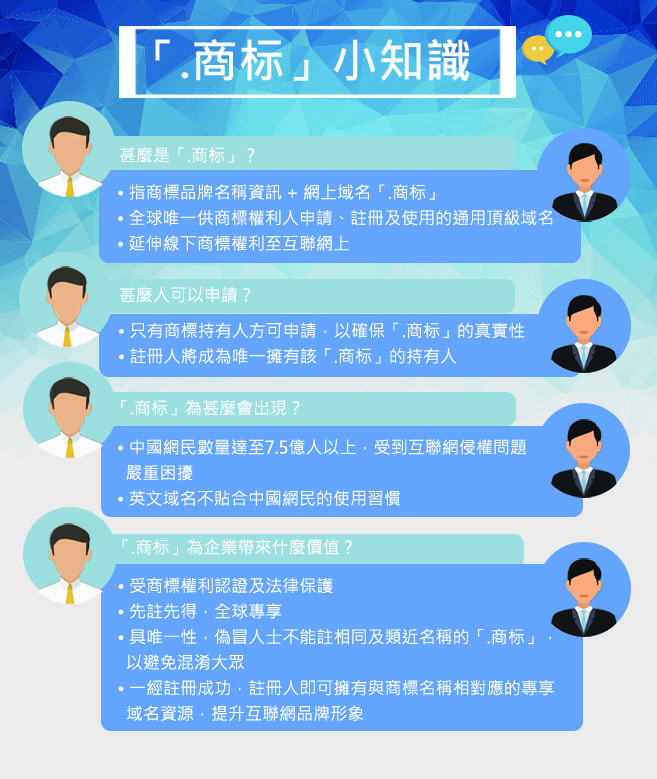 Acceptance of Dot Trademark

Dot Trademark Policy Committee* is formed by nine regions such as China, Hong Kong, U.S., U.K. and France etc, and including members who are expert in intellectual property and domain name dispute resolution. (*Click here to view more)
Co-chairs of Dot Trademark Policy Committee