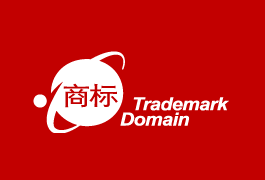 ".商标"(New generic top-level domain, new GTLD)
ICANN* approved the use of ".商标"(New generic top-level domain, new GTLD). Breaking the boundaries oftraditional trademarks, enterprises of all size can now protect their products and brand with no geographical and no industrial limitation, and deliver goodwill around the world.
".商标" is an innovative online trademark that combines "Internet domain name + trademark". ".商标" is a new form of representation of trademarks. The dual identifying functions of a trademark and domain name enable the online ".商标" to share the same fundamental functions of any offline trademarks that distinguish goods, services, or the information sources of specific individuals, enterprises or organizations related to such goods or services from others, making them easily identifiable by consumers. Meanwhile, the function of a ".商标" asa domain name enables a trademark to also serve as an internet address locator on the World Wide Web,which may be used for product packaging, decorative design, manuals, business cards, exhibitions and conventional media. Furthermore, it may be widely applied in online brand promotion, search engines, website links and optimization, e-mails, e-commerce, e-government administration, QR codes, mobile network and the Internet of Things, and other online applications.
".商标" registration policy follows the principle of "first come, first served", and is neither limited by geography, country and the 45-class industries of conventional trademarks nor besieged by trademarks of the same name. Once successfully registered, the registrant will be the exclusive holder of such ".商标" in the world entitled to the exclusive right to use such ".商标" worldwide and protected by applicable law.
A brand trademark, an online symbol
".商标" is the world's first and only domain extension solely for registration and use by global trademark holders.
2-layer authentication, trusted entrance globally exclusive, legally protected
".商标" domain registration and use requires first passing the registry's real name registrant authentication and trademark verification process. This 2-layer authentication process ensures continuity Once successfully registered, a ".商标" (dot Trademark) domain becomes globally exclusive. The registrant also enjoys global rights and legal protection.
Limited availability, 1st come – 1st serve
Traditional trademarks registrations are bound by geographic and classification requirements. ".商标" (dot Trademark) domains are available for registration on a 1st come – 1st serve basis. Once registered, it becomes a unique internet address resource that increases brand promotion.
Chinese address, direct navigation
Directly type "BRAND.商标" into a browser's address bar and navigate directly to a company's website. A localized web address for China's 700 million netizens.
High efficiency brand promotion
".商标"(dot Trademark) empowers businesses to use the marks their customers are most familiar with to be their online address, thereby achieving the most effective online branding results.